Is pleasure addictive? If one person lines up perfectly with all your deepest desires, all your kinkiest kinks, would you choose him, in spite of how bad he might be?
My Stranger is about a woman who is sucked into the orbit of a Bad Boy Alpha Male, but like all bad boys, there is a deep, dark streak of the romantic in him. But her stranger wields a darkness that goes beyond normal behavior. Confidence hints at aggression, intelligence turns to manipulation, care is hidden within control, and persistence slides into obsession.
And like all of us who fall for the bad boys, AJ can't help but wonder if she's the woman who will save him from himself, if she's the woman who can inspire a change in his behavior.
"You're not like any other woman I've ever known." His rusty voice turned downright corroded. "Maybe you can't be soiled. Maybe your light can't be dimmed. Maybe you would have been my fucking salvation, if you weren't trying so goddamned hard to keep your distance."
Would you fall for that line? There's no shame if your answer is yes. Lots of us have fallen for lines like that. It's that damned romantic streak, reeling us in, tying us in knots. The possibility of winning the ultimate prize, dangling before us like a fat, juicy carrot.
AJ's girlfriend wants her to have one last fling with a man to get it all out of her system before they take their relationship to the next level. So when AJ feels a man's strong arms wrap around her in the dark, and hears her girlfriend's pet name for her fall from his lips, she willingly submits to her stranger—and only finds out how dangerous he is after it's too late to stop her addiction to the pleasure he gives her.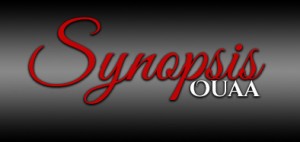 A dark erotic tale of lust and lies, and a truth more dangerous than the ecstasy she discovers in her stranger's bed.
My girlfriend wanted me to have one last fling with a man before we took our relationship to the next level. When my stranger stole me away and gave me pleasure beyond anything I'd ever known, I thought it was all her idea. But my stranger wasn't what I thought he was.
AJ isn't ashamed to admit she's a lover of many things—men, women and various combinations thereof. She's a free spirit with a rough past that left her with a need to be taken care of, in spite of her trust issues. For the first time in her life, AJ is ready to commit to one person, but her girlfriend isn't certain that AJ can be faithful and suggests one last fling to make sure she's ready for a future together.
When AJ feels a man's strong arms wrap around her in the dark, and hears her girlfriend's pet name for her fall from his lips, she willingly submits to her stranger—and only finds out how dangerous he is after it's too late to stop her addiction to the pleasure he gives her.
Warning: This story is dark erotica and contains situations that may be uncomfortable for certain readers, including Stockholm Syndrome, minor knife play, bondage, anal sex and fisting.

The lights in my apartment were off. I flicked the switch, toggled it a bit the way people do when they think willpower alone can bring their dead bulbs back to life, but no dice. If I had known, I'd have picked some up while I was at the grocery store. Or, at the very least, I'd have come home before the sunset so I didn't have to search for replacement bulbs by the weak light of the streetlamp outside.
I was on my tip-toes reaching for the back of the top shelf in my bedroom closet, pretty certain I had a box of twenty watts up there somewhere. Not ideal, but it would do until the morning. I didn't hear a damned thing.
Massive arms wrapped around my rib cage. A big, hot body pressed against my back.
I jerked, but I couldn't scream as a massive hand covered my mouth and held my surprise inside. My heart stuttered then pumped harder, my spine prepared itself for a struggle.
Then, "Shh, Ashley Jeanine, I won't hurt you. Be calm."
A smooth jaw swept over my temple as the unfamiliar voice—a rusty, deep voice—rolled over my ears. Was I calm? Not remotely, but the name the intruder used impinged on my senses and made me hesitate long enough that he removed his hand from my mouth.
"Did Sam set this up?"
"This has been in the works for a long time, beautiful." Cloth slithered over my face and cinched tight around my eyes. "A real long time."
Reflex had me trying to put my hands to the blindfold, but he caught my arms and pulled my wrists together behind my back. He was close enough for his body's heat to cover me like a blanket. I held my breath and took stock of the situation, unsure whether or not to be mad at Sam.
The guy was big, brawny, and I wondered if he was another bounty hunter, a colleague of hers, though I wouldn't have thought she'd set this up with someone she knew. Unless she trusted him a lot. His smooth-shaven jaw was soft against my cheek as he leaned over my shoulder and dragged his nose over my skin. I could hear him breathing me in. His hands found my hips and kneaded, and I relaxed without realizing.
Sam would get an earful later, but I could appreciate the scenario she set up. I had to admit it was hot. Maybe it was wrong of me, but a flash of excitement took hold of all the nerves below my waist. Here I was, in the dark and vulnerable while a big man, a stranger, tied me up and blindfolded me, his raspy voice stroking both my senses and my imagination.
Sam knew how much I liked to be tied up and I knew how uncomfortable it was for her to do it. It didn't surprise me that she'd found someone who could, and since he'd used Sam's pet name for me, all I had to do was relax and enjoy. I hadn't thought to go through with her fling idea, but I was here, he was here, and my body was growing softer by the second.
He flicked the buttons of my jeans and they sagged open enough to let his hand slide in. Dude wasn't wasting any time, so I shifted my stance and leaned back against his big chest. With my eyes covered, my sense of touch was enhanced, and I tracked his firm slide south with straining nerves and unwavering concentration.
His fingertip was hot against me. Striking sparks, he circled my clit with just that one, avoiding full contact and making me suck in an expectant breath. Over and around until my nerves were blazing, silently pleading. I arched lightly, pressing my shoulders back against the wall of his muscle, but I didn't beg.
Hell, no, I didn't beg.
I would have said he was teasing if his breathing wasn't so ragged and his touch wasn't so rough. His wrist shook against my lower belly and his pinky finger jerked rhythmically high against my right thigh. Sam must have set this up a long time ago if this guy was so ready for it. Or maybe he liked the idea of tying a girl up in the darkness of her own home, standing behind her and getting her off with just a single finger.
I'm not ashamed to say that's exactly what he was doing, either. I started rolling my hips as he traced my slit, up and down, over and over, harder and harder with each pass. Tingles were taking over and my clit swelled—I could feel it and I liked it, the sense of anticipation that built a mental pressure just as much as a physical one.
He found some magic spot just to the right of my clit and stroked in such a way my hips bucked sideways. He growled in my ear and I figured he'd liked it as much as I did. Then his hot palm covered the whole upper half of my mound as his finger tracked back down, and thrust into my pussy.
His dark chuckle invaded my ear. The slow glide was frustrating and I had an immediate flashback to Sam on our last night in the ski lodge, using her fingers and nothing else, even knowing I needed more.
"There's time, beautiful." Again his nose dragged over my cheek. "But I'm going to wind you up, give you just enough pleasure that you can't sit still. You'll scream and beg and cry for more. And then I'll fill your cunt with the biggest cock you've ever had."
They all said that same thing, I swear to God. But there was something about this big stranger at my back that had me wondering, hoping, anticipating. His finger was thrusting in and out and providing just enough sensation against the ring of muscle at my entrance that my lust was leaping forward. A gentle tingle, a need for more and my pussy was soft and clenching and trying to suck his knuckles deeper.
"I never beg," I told him breathlessly.
"You will."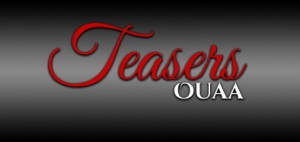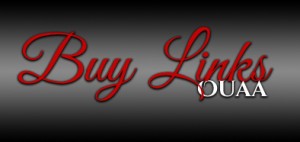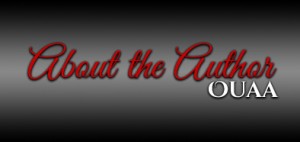 Lola White writes what she writes, which is erotic fiction. Sometimes horror, sometimes paranormal, sometimes romance. It's all sexy, but never predictable because she likes to twist reality at its edges in her stories. She likes delving into the emotions of her characters, finding their strengths and weaknesses, and seeing (and showing) how they get themselves out of whatever trouble has found them—if they can.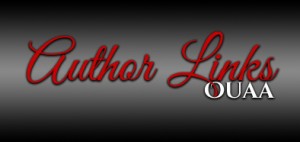 What can I say but this book will have you living your deepest darkest secret desire. It will grab you want wish that you could find your own beautiful stranger to show you the way a body should truly be worshipped. Then you will gasp when you learn the truth.
AJ has always been the type of girl to go for whatever she wanted no matter if there was an audience, as a matter of fact; she enjoyed the thrill of having people watch her. But when she meets her girlfriend Sam, AJ seems to have pushed her true desires and wants aside to pursue her relationship with Sam. Sam is able to bring plenty of pleasure to AJ but she is still missing that one thing that Sam can not deliver to her.
When given the chance to have a one last romp with a man, AJ doesn't know whether to take the chance or not. But when that chance grabs AJ and takes her on the ride of her life, she can only hang on for dear life. She knows that Sam would do anything for her but this? She absolutely loves every second of her time with this stranger. He is able to bring her to new level of lust and sex; the things that his is able to make her body do are something that AJ has never experienced.
How will she be able to go back to Sam in one piece? Will Sam be able to do the things this stranger has shown AJ? When the truth of the stranger comes out, AJ doesn't know whether to be afraid for her life or afraid she will want him again.
This book had some dark spots but the writing and ability of the author to make you fall for this stranger will have you wondering if you too have dark desires that are lurking in your mind and body. I definitely am looking forward to more from Author Lola White.